What I learnt by joining IBM
Jan 29, 2019 11:00 · 690 words · 4 minute read
I am a part-time student. Working every X weeks in a company with which I have signed a work-study contract, that is a part-time student schedule. The beginning of the term 2018-2019 has been particular for me. I integrated IBM.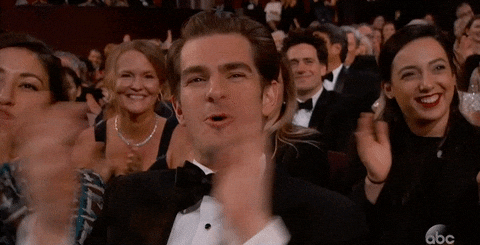 It has been good news for me. I had never thought about joining IBM.
A few months later, I left it. What did happen? What did I learn?
The beginning
I am in my second year of IT master at a French university. My last year of study has the same problem I had with the other years: it is boring. I know I am not the only one in my class who has this feeling. However, I will not say that all my classmates are also bored in class. I think I have a problem with the actual education system (god, it sounds like a teenager organizing his rebellion).
You would have probably asked me what the differences are between my classmates and students who get bored in class, the group I belong to. I think the two most valuable differences are the fact that we work in a company as a part-time student and we work on personal projects. That makes a big gap between us and the others.
Joining IBM
Joining IBM has been easier than I excepted. I applied on their career portal by sending them a résumé and a cover letter. A few weeks later, I had an interview. All the technical questions during the interview were easy. Really easy. And here we are the first point which makes me wonder. Seriously, here is an example: "Could you tell me what HTTPS means?". What? Really?
Of course, that was for working as a technical consultant, that obviously means it would be different (and maybe technically easier) to what do a software engineer. But if this kind of questions is enough to recruit a new technical consultant, asking for a master degree is not worth it.
Anyway, I have been accepted to join the French Watson consultants team.
The job
Like a consultant, I had to support the customers and help them to make the best choices in UI and UX fields. Then, I had to develop what they were asking for. Basically, my job was only to do client-side integration.
Integration is needed to deploy a solution on the client-side but it was not for me. The integration work is limited to making API calls and developing frontend design. The technologies used in IBM for this kind of job are VueJS and NodeJS. Over these 4 months of working at IBM, I developed a chatbot in a group of 6 and an email analyzer in a group of ~25. Making API calls, it is all I did.
But the most important thing I learned here is not a technical skill. Before that, I thought that my technical skills would help me to have an interesting job, in a good environment with a good salary. Hover the interesting job part, the good environment was missing. I had difficulties about the relationships I could have with my colleagues.
Communicating with colleagues
I totally missed the using of one of the most important skills that everybody must have: communication. This is the most important part when you integrate a new job. It is probably obvious for lots of people. But when you just left the school and you are doing your first steps in the famous "real life", nobody told you that before.
I mean, yeah, maybe you also need it at school. But, I think, it is in a different way. You are with your friends most of the time. When you are starting to work in a company, you are with colleagues. The difference is really important.
I did not know that. And I think it accelerated my departure. I wish I had learned it in school before joining a company like IBM. Communicating with colleagues is not natural for me.
Conclusion
Finally, I learned something new with this experience. It was not new technical skills but eh, we also need other skills to be human.
tweet
Share